When it comes to getting consistent legitimate traffic to your website you're going to have to do more than sit back and cross your fingers.
Just like how anyone can open a store in your home town, anyone can put up a website or put their wares online, but just because you put up the page doesn't mean anyone is going to stop by. You need to make sure you give people both a reason to spend some time on your page, and the opportunity for them to find you in the first place.
Real world businesses live and die by the motto: location, location, location. Online isn't so different, where you show up in Google can often mean the difference between success and failure. Fortunately getting yourself to rank well isn't as simple as snapping your fingers or paying a few dollars.
To truly succeed online you're going to have to excel in all three of the following areas:
Web Design
Search Engine Optimization (SEO)
Social Media
You need a site worth spending time on, you need to give people the ability to find it and you need to have a strong enough online reputation to be deemed trustworthy.
While it's possible to dedicate your entire life to just one of these principals we've put together a guide of 10 commandments for each. If you want more information, tips and insight head down to the bottom of the page for a massive list of links to hand-picked articles from the people who do it best.
Enjoy the graphic below (click for the full-shebang), and if you're feeling generous please share it.
P.S. This graphic is a bunch of images and code. If you want to add it to your site you need to use the embed code.
You can't just save the picture and upload it. Doing that will lose all clickable functionality.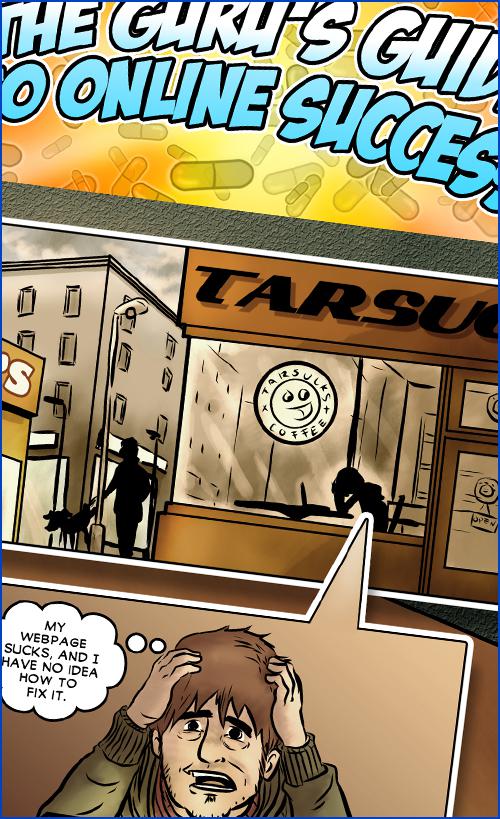 The links below are the most valuable (relevant) links I'm aware of. If you feel I've missed anything please let me know in a comment and I'll take a look.

Links for Life
Books
Web Design Links
  Development
  General/Site-Wide Tips and Tricks
Design
Content
General Writing Tips
Search Engine Optimization Links
Must-Follow Blogs
General Advice
SEO Tools (Paid)
Keywords
URL
Titles
Links
Analytics
  Meta Descriptions
Pay Per Click
Social Media Links
Must Follow Blogs
General Strategy
Twitter
Facebook
Tools (Free)
Tools (Paid)
Press Release/Professional