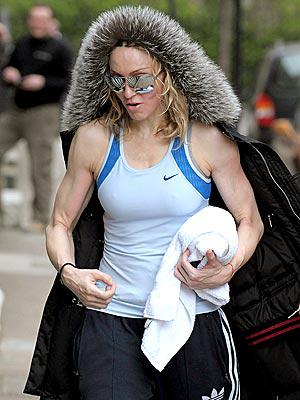 I used to find this game more intimidating than Madonna's arms. But the last time I was in Vegas playing Blackjack, I was right next to a Let 'Em Ride table. I was sitting there battling tooth and nail to get up by twenty or thirty bucks, while this one guy over there was hitting tons of big hands and stacking up chips at a shocking rate. So I decided to try it out online (online = zero intimidation factor), and now it's one of my favorite games.
The best thing about it is the pure excitement factor that comes from big payouts. It's a pretty unique game in that you don't have to wager a lot if you have a bad hand, but you can triple your bet when you have a winning hand. That alone leads to some nice wins. But it also has bigger prizes for bigger hands. So when you do hit a monster, you get paid off handsomely for it. And on top of all that, it also has a progressive feature that pays even more if you hit a flush or higher…if you play the progressive, which I do.
Because of those big wins, you do need to get used to the fact that your bankroll will fluctuate more in this game than in some others. In Blackjack you typically go a little bit down, then a little bit up. In this game, you might lose a bunch of hands in a row, then hit a full-house that pays 15 to 1 on your three bets, plus an extra $100 because you paid progressive, and you'll suddenly be way up. Of course, that type of action is what it makes it so exciting. Our online version shows all the pay tables and stuff right in the game and is super easy and fun to play. Play Let 'Em Ride now.