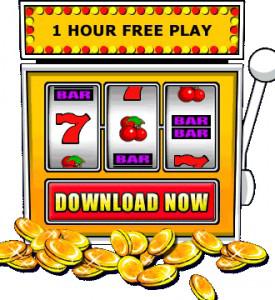 Since Charles Fey's initial 1887 model of a slot machine was invented, their induction into the gambling world has been ubiquitous. In general, slot machines make up close to 70% of a casino's revenue, and can be attributed both to the popularity of slots as individual and quick-play games, and in terms of their automatic capacity that requires no human 'medium'. The premise of a slot machine is very basic – a player purchases coins that he then inserts and presses a button. It sounds simple, but that's part of the charm.
There is something intangibly compelling about indulging in chance, and slot machines epitomize this desire to 'test Fate' by adding the bonus element of winning (or, conversely, losing) money in the process. It's like a dopamine Turing machine, and this accounts for why they've taken over the gambling world, both in terms of actual casinos and online casinos.
But online slot machines have something over their non-virtual predecessors. Online casinos offer the ease and convenience of not having to leave your house (or, if you're lazy like me, a very comfy computer chair). They also cater to the technological renaissance most of us have entered into, with the ready access to wi-fi and the proliferation of mobile devices that allow us to access the internet at any time of the day. And online casinos have taken this to heart by producing thousands of different kinds of slot machines with different themes – from pirates, to animals, to automobiles – in order to cater specifically to any individual player. The affordability of producing these games means that you can find just about any slot game that's suited to you.
As well, the top-notch casinos like Silver Oak also recognize the necessity of an aesthetic. Beautifully rendered games and seamless software applications enhances the experience of playing slots by bringing you right into the game, and actually being fun.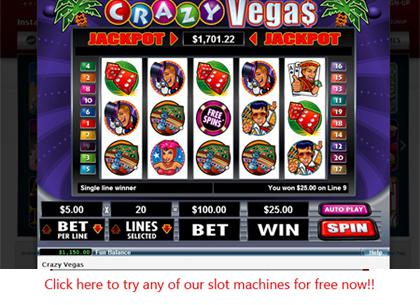 There are a few things to consider when choosing your online slots, however. The first is to remember that this is not your "job". You are playing to have fun, and that's the most important thing to keep in mind. The second is that, even though it is a game, there are options and characteristics of different slot games which allow you to have a higher competing edge. One way is to be certain that the online casino site subscribes to third-party audits and is a member of the Interactive Gaming Council (IGC) which monitors and enforces fair gambling.
A second tip is to pick a slot game that has a high variance. This refers to the correlation between how much each 'spin' of the slot costs, and the potential winnings or outcome. For instance, in many cases, the higher the cost of each spin (say $1.50) the higher the payout will be if you line up the slots – this interplay is also convenient, in that it allows a player to naturally fall into their bracket of comfortable spending.
Regardless of your preference, all online slot games use Random Number Generators to produce their results. This means that every turn has the same odds of winning as any other turn, and should be kept in mind – many people assume that the longer they spend at a specific slot, the closer they come to winning an eventual prize. However, the range and quality of the different online slots available should be taken advantage of. Remember, you're trying to have fun – so don't limit yourself to one slot if you're not enjoying yourself, as there is probably the slot that's perfect for you just waiting for you to discover it.