300% match bonus

+ 50 free spins
Quick registration
in 45 seconds
Bonkers Guide
This game features graphics and gameplay that will bring you back to those classic 3 reel slots you've known and loved from your favorite casino. It's easy to operate and doesn't require figuring out where the heck those 79 different paylines actually go. This one has just one payline, but what it lacks in confusing complexity, it more than makes up for in exciting extras – like the progressive jackpot and the totally bonkers free spin feature!
Quick Links
Playing the Bonus Round | Game Story | Glossary
How to Play
Start going Bonkers! by adding credits to the machine from your balance. Each credit is $1. Just click on the chip denominations (you'll see $5, $25 and $100 chips) to add multiple credits, or click on the coin slot on the machine for single credits. You can add credits up to the full balance of your account.
Next, choose just how Bonkers! you want to go, by selecting how many credits you want to bet, from 1-3. You can choose by either hitting the "Bet One" button up to 3 times, or hitting the "Bet Max" button. If you choose "Bet Max" you'll bet 3 credits, and the machine will automatically spin without you hitting the "Spin Reel" button.
Now that you've placed a wager, just hit "Spin Reel" to play!
How to Win
As mentioned earlier, Bonkers! pays on a single line, marked "Payline" on the slot machine. Winnings depend on how many coins you play, and the Progressive Jackpot can only be won if you bet 3 coins.
The Pay Table shows winnings for every combination, at each of the 3 coin wager levels. The Pay Table is also displayed within the game so you'll always know how much you can win.
Bonkers! Bonus
Any time you hit 2 or 3 Bonkers! on the payline, you win free spins. 2 Bonkers! gives you 3 free spins while 3 Bonkers! gives you 10. Oh and the best part? You're guaranteed to win on every re-spin!
You can't win extra re-spins during the re-spins, and if you hit three 7s, the bonus round ends. But you won't care because you'll have already won so darn much!
Progressive Jackpot
You know what would really make you Bonkers!? Winning a massive progressive jackpot. We're happy to tell you that you just might get that chance.
Just hit three 7s on the Payline while playing 3 credits and you win! The jackpot total is progressive and you can see it displayed above the reels.
Game Controls
Bet One
Bet one coin. To bet 2 or even three coins, you can press this button additional times.
Spin Reel
Spin the reels and start the game.
Play 3 Credits
Bet the maximum amount of coins (3).
Cash Out
Cash out your credits and winnings.
Winner Paid
Displays your winnings for the last spin.
Credit Window
Displays the number of credits available for play.
Coins Played
Displays the number of credits wagered on the spin.
Help
Pulls up a screen with detailed instructions for the game.
The story behind the game
In 1972 a man named Kenneth Bonkers finally came down from the 60s and decided he needed to do something with his life. As a recovering hippy, he no longer enjoyed peace, love or special brownies. Instead, as the years passed he discovered that his only joys in life were gambling, bars and the number 7. Naturally he decided to invent his own slot machine. He was pretty handy, so the construction went quite well until it came time to name the machine. After months of indecision he finally decided to give the shiny new slot his own name. And then he drove to Las Vegas and visited one of the biggest casinos on the Strip. He got a meeting with the owner to try to convince him to buy a few. But the owner took one look at the machine and said: "nobody would ever play a slot machine named Kenneth. It's just not exciting and dynamic enough."
So Kenneth Bonkers left, broken-hearted. He went to the nearest bar, where he drank 7 beers. And suddenly he was struck by a simple but brilliant idea…and the slot-machine Bonkers! was born.
Glossary
Pay Line: A line that shows where symbols have to land after the reels spin, to award prizes.
Progressive Jackpot: A jackpot that gets larger and larger the longer it goes without being won.
OTHER GAMES YOU MIGHT LIKE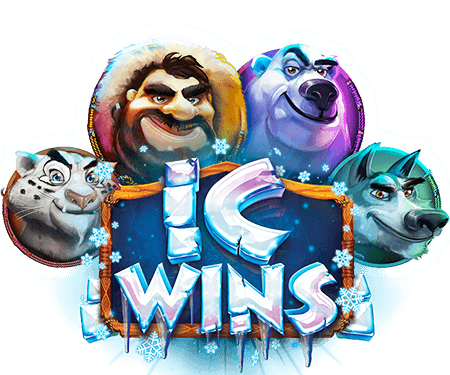 ic wins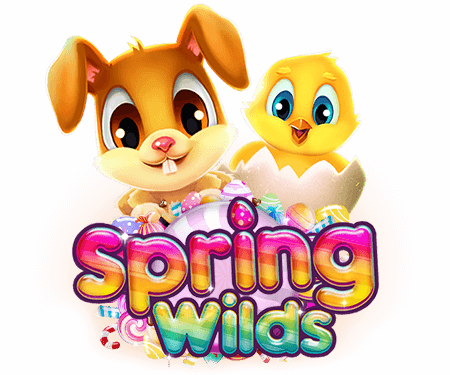 spring wilds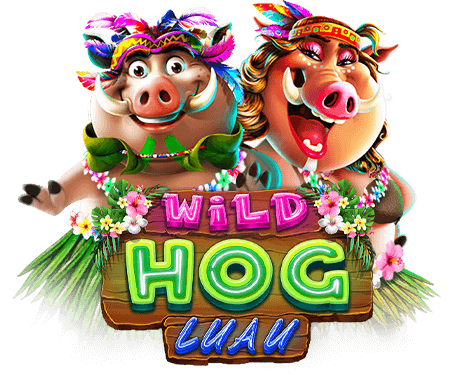 wild hog luau