300% match bonus

+ 50 free spins
Quick registration
in 45 seconds
Builder Beaver Guide
The beavers are hard at work, but it's you who gets to reap the financial rewards. Nature's construction workers are trying to build a dam in this fun slots game that you're going to love. But with a river of money flowing in your direction, you'll want to stop them in their tracks!
Developed by RealTime Gaming, Builder Beaver is a 5-reel game with a 25 variable payline and a top award of 30,000 x the bet per line!
Quick Links
Symbols | Activating the Bonus Round | Playing the Bonus Round | Game Story | Glossary
How to Play Builder Beaver
If you're familiar with 5-reel games, you're good to go. If not, don't worry. Playing and winning Builder Beaver is easy. Here's how it works:
Select the number of lines you'd like to play.
Place your bet.
Hit spin.
That's all there is to it. If you'd like to sit back and run things on autopilot, click Auto Play. The reels will spin automatically using your selected number of lines and chosen wager.
Game Controls
Bet
Choose the amount you'd like to wager per line by using the up and down arrows that are located next to the Bet button. Clicking up increases your bet. Clicking down lowers it. Your bet won't be locked in until you hit Spin.
Lines Selected
Using the up and down arrows that are located next to the Line button, select how many lines you'd like to play.
Spin
Once you've decided on the amount of money you'd like to bet per line and the number of lines you'd like to play, hit Spin.
Autoplay
If you want to win fast, then play fast. Click the Auto Play button and we'll take care of hitting the Spin button for you.
Help
Stuck? Not sure what you're doing? Look for the Help button located on the bottom right of the game to find answers to your questions.
Symbols & Characters
Scatter symbols
The scatter symbol in Builder Beaver is the Sign. Hit three or more of them and you'll win 10 free games. During each game, all prizes will be doubled. You'll also earn 10 additional free games if three or more scattered Signs are hit during a free game.
Wild symbols
Look for the beaver. He's the substitute symbol and that means he can substitute any other symbol that appears on a reel, except for the scatter symbol.
Getting to the Builder Beaver Feature
Hitting three Signs gets you 10 free games in Builder Beaver. Remember, the Signs don't have to be next to each other. In fact, they don't even have to appear on the same line. To get to the bonus feature, just hit three of them—anywhere on the board.
Playing the Bonus Round
When you enter a bonus round, each spin will be played using whatever number of lines selected and the exact bet you placed to get into the bonus round. All prizes during the bonus round are doubled. All signs will morph into wild beavers, before line pays are awarded. You'll also earn 10 more games during the bonus round if you land on three or more beavers, or if you land on three or more signs before they magically turn into beavers.
Additional Rules
All symbols in Builder Beaver pay left to right with the exception of scattered Signs, which pay in any direction.
Paytable prizes are multiplied by whatever you bet per line, with the exception of Scatter symbols.
Scatter symbol wins are added to line wins and multiplied by your total bet.
A top award of 30,000 times the bet per line is available to be won.
Random Progressive Jackpot
Builder Beaver features two additional jackpots—a $1,000 major jackpot and a $250 minor jackpot. Both jackpots are progressive and completely random. If you've won a jackpot, you'll know about it after your game has concluded.
The story behind the game
Beavers are best known for building dams, canals, and homes for their family. Bottom line? They're among the hardest working creatures known to man. So we thought we'd give them a break by giving them a starring role and letting them go wild in our Builder Beaver game. It turns out these cute, furry critters never stop working, so we made this game all about how their hard work can pay off big time for you.
Glossary
Scatter Symbol: Used to trigger the bonus round, hitting three scatter symbols is your ticket to more bonus fun and more chances at bigger payouts.
Random Progressive Jackpot: In addition to winning big money by hitting the right symbols, a massive prize can be won when your game has concluded. Random jackpots are awarded completely randomly, as the name suggests.
Autoplay: A player-friendly feature that allows you to speed up the game. Click the Auto Play button if you plan on betting the same thing every spin. When activated, you won't have to click Spin to play.
OTHER GAMES YOU MIGHT LIKE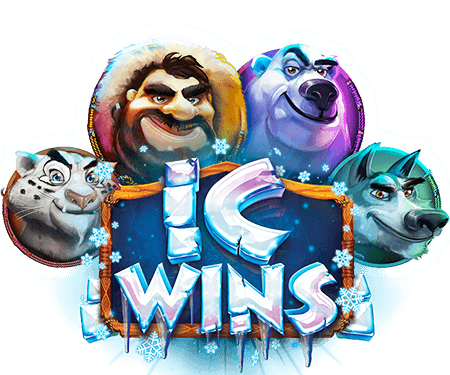 ic wins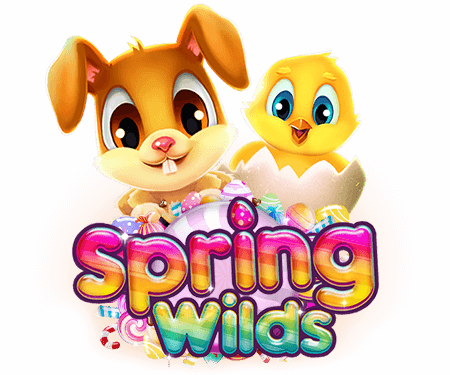 spring wilds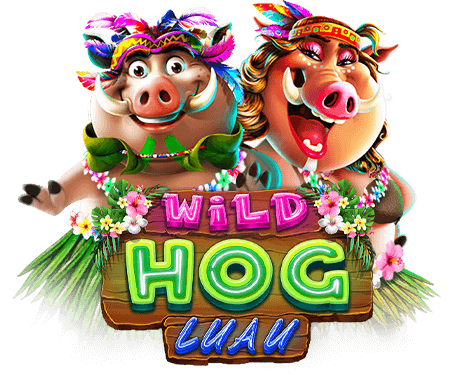 wild hog luau