300% match bonus

+ 50 free spins
Quick registration
in 45 seconds
Bunko Bonanza Guide
Bunko is the online slot that's sweeping the globe. Not since the glory days of Yahtzee and Yum have so many people been rolling so many dice. And it's all the rage to host your own Bunko party, with drinks, cupcakes, chips and dips. Never been to one? Well you're about to because this Bunko Bonanza is just about to start!
This game features 20 lines of action, bets from 5 cents to $50 per line and a bonus game where tons of free games are only a roll of the dice away.
Quick Links
Symbols | Activating the Bonus Round | Playing the Bonus Round | Game Story | Glossary
How to Play Bunko Bonanza
Just choose how many lines to play (from 1-20), select a bet per line amount (from .05 to $50) then hit "Spin".
Game Controls
Bet
Just use the up and down arrows to adjust the amount you wish to bet per line – from 5 cents to $50 per line. And the bigger the bet, the bigger the bonanza!
Lines
Use the up and down arrows to choose how many lines you want to play per spin.
Spin
Once you've selected your bet and the number of lines, just hit Spin.
Autoplay
There are two ways to play this game. You can hit "Spin" every time yourself. Or you can use "Autoplay". It will bring up a menu where you can select the number of spins, and when you want it to stop.
Help
Just hit "Help" at any time to see winning combinations, complete game rules and bonus round information.
Symbols & Characters

Scatter symbols
Bunko Dice are the scatter symbol in this game and are the key to unlocking the bonus game.

Wild symbols
The Bell is Wild and substitutes for all other symbols except scattered Bunko Dice.
Getting to the Bonus Round
Just find 3 Bunko Dice to roll your way into the bonus round.
Playing the Bonus Round
By hitting 3 Bunko Dice, you're awarded 21 free spins. And during the free games, all prizes are 2x, 3x, 4x, 5x or 6x depending on the initial roll of the Bunko Dice.
An additional 5 or 21 free games can be won during the bonus game. You win 21 if the same initial Bunko Bonus number is rolled. Otherwise 5 additional games are awarded.
During the free games, if a Bell substitutes in any winning combo, the prize is doubled, giving you up to a 12x multiplier!
This feature can be re-triggered.
Additional Rules
All symbols play left to right except scatters which pay Any
Wins on different lines are added
Scatter wins are added to line wins
Scatter wins are multiplied by total bet
Line wins are multiplied by bet per line
Highest win only on each line
Maximum win per paid spin is 50,000 times bet per line
Bonus games are played at the same # of lines and bet amount as the spin that triggered the Feature
Random Progressive Jackpot
Every time you roll the dice you could win! This game features a Random, Progressive Jackpot, you could win on any spin, randomly. And the jackpot is Progressive, so it just keeps building and building until it's won.
The story behind the game
According to the World Bunco Association (and yes there is a World Bunco Association) the game began in England and was later imported to the American West as a gambling game. During Prohibition, Bunco games were a big target for law enforcement. In fact, there were dedicated "Bunco-Squads" dedicated to busting the game.
These days Bunco (or Bunko) is enjoying a new wave of popularity. It's played everywhere, but especially in the suburbs, where people host Bunko parties, complete with snacks, refreshments and a whole lot of dice rolling. In recent times, very few if any Bunko parties have incurred the wrath of law-enforcement. But just to be on the safe side, you're probably safest just playing this slot machine version.
Glossary
Scatter Symbol: Symbols that win you cash or sometimes free games no matter where they land.
Random Progressive Jackpot: A jackpot that is both awarded randomly, rather than when you get a specific symbol or symbols when you spin, and that increases in value until it's won.
Autoplay: Pre-setting your slot machine with a set number of automatic spins. This way you don't have to hit the "Spin" button each time you want to play.
Feature/Bonus game: This means a number of spins you get to play for free, but where you still get to keep anything you win.
OTHER GAMES YOU MIGHT LIKE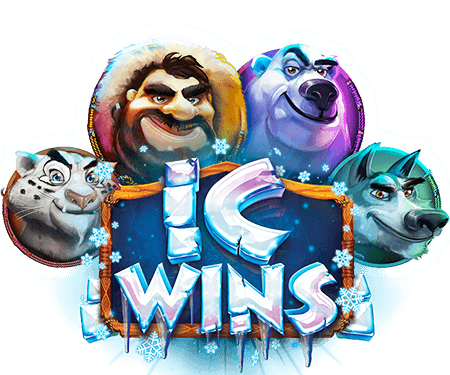 ic wins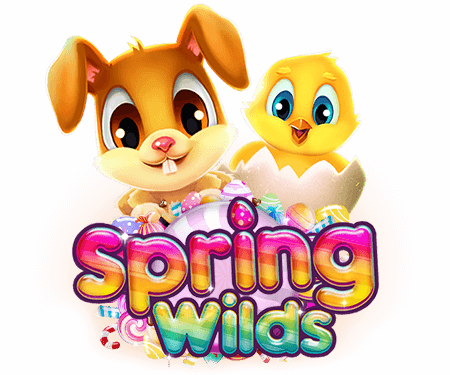 spring wilds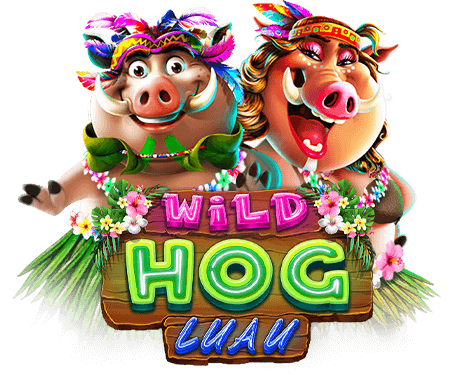 wild hog luau