300% match bonus

+ 50 free spins
Quick registration
in 45 seconds
Coyote Cash Guide
You know what's more fun than chasing a road-runner off a cliff and then having a huge Acme anvil dropped on your head? Well, everything really – but especially this online slot machine. You'll head out into the desert to join a wily coyote who's on the run from the law with an armored car full of loot. If you get lucky, and you know your way around a six gun, he'll gladly send some of that cash your way.
Play Coyote Cash for some guns-a-blazin' adventure and 25 lines of action, with bets from 5 cents to $5 per line.
How to Play Coyote Cash
It's easier than cooking up a nice, juicy road runner. Just select the number of lines you want to play, from 1-25, choose the amount to bet per line, from a nickel to fifty bucks, then hit "Spin".
Game Controls
Bet Per Line
Use the up and down arrows to adjust the amount you want to bet per line – from 5 cents to $50 per line.
Lines Selected
Use the up and down arrows to choose how many lines you want to play per spin. Coyote Cash has 25 pay lines so don't be coy.
Spin
Hit the "Spin" button when you're ready to play, after selecting your bet and the number of lines you want to play.
Autoplay
If you'd rather sit back and wait for the loot to find you, try the "Autoplay" function. Just pre-set it for the numbers of automatic spins you want to play, then sit back and watch.
Help
Any time you need help in the game just select the "Help" button. It will bring up all the nitty gritty details about winning combinations, complete game rules and bonus round information.
Symbols & Characters
Scatter symbols
Loot bags are scatter symbols. Just hit 2 or more to win.
Wild symbols
Coyote substitutes for all other symbols except scatters. All prizes are doubled when one or more wild symbols appear in a winning line combination.
Getting to the Bonus Round
Just find 3 or more scattered Loot to trigger the bonus round.
Playing the Bonus Round
The bonus round consists of 20 free spins. All prizes won during your free spins are multiplied by 2, 3 or 4, based on how many Loot bags (3, 4 or 5, respectively) you got to trigger the bonus round.
And don't forget, the bonus round can be re-triggered!
Additional Rules
All symbols pay left to right except scattered Loot, which pay any
Wins on different lines are added
Scatter wins are added to line wins
Scatter wins are multiplied by total bet
Line wins are multiplied by bet per line
Highest win only on each line
Maximum win per paid spin is 50,000 times bet per line
Bonus games are played at the same # of lines and bet amount as the spin the triggered the Feature
Random Jackpot contribution is no more than 1.5% of total Return to player
Random Progressive Jackpot
This coyote has more loot than he can carry, especially as he lacks opposable thumbs, so he's looking to just randomly give some of it away. This game features one of those random, progressive jackpots you've been hearing about. It can be won, randomly, at the conclusion of any game.
The story behind the game
Coyotes get a bad rap. In reality, most coyotes are actually nice, friendly, family-oriented critters. And yet they have a reputation as being vicious, sneaky and outright nasty. Well, the coyote in this game is well deserving of his bad reputation. The only thing he likes better than shootin' and cussin', is making off with a big bag of loot. Maybe it's because he was neglected as a child, or it could have been the years of frustration from failing to ever capture and eat any road running desert fowl.
Whatever the reason, he's ornery and cantankerous but, lucky for you, also very generous with his money.
Glossary
Scatter Symbol: Symbols that pay no matter where they land.
Random Progressive Jackpot: A jackpot that is both awarded randomly, rather than when you get a specific symbol or symbols when you spin, and that increases in value until it's won.
Autoplay: Pre-setting your slot machine with a set number of automatic spins. This way you don't have to hit the "Spin" button each time you want to play.
Feature/Bonus game: This means a number of spins you get to play for free, but where you still get to keep anything you win.
OTHER GAMES YOU MIGHT LIKE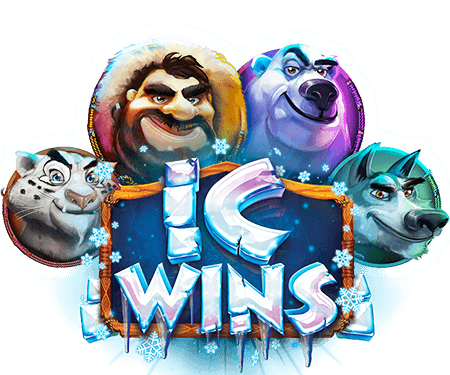 ic wins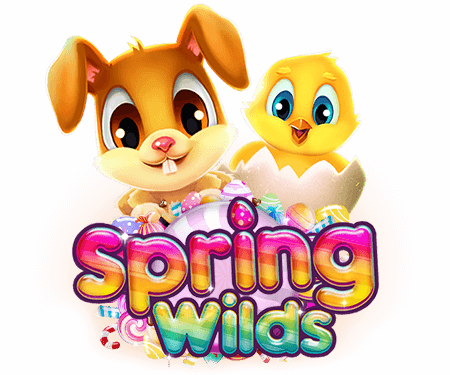 spring wilds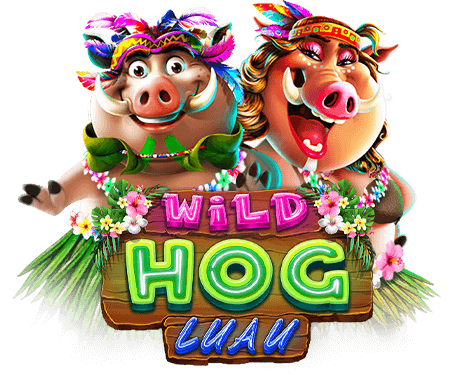 wild hog luau