300% match bonus

+ 50 free spins
Quick registration
in 45 seconds
About Crazy Vegas
Las Vegas is the kind of place where you can win a fortune, lose your shirt (in a bad way), wind up married to Dennis Rodman, or lose your shirt (in a good way). The money and free drinks flow like water and there's always a good excuse to stay up until 4am. In this game you'll get to experience all the things that make Vegas great without the hangover or having to explain to your partner why you didn't answer the phone when they called your hotel at 8am.
This game will drive you crazy (in a good way) with 20 lines of action, bets from 5 cents to $50 per line and two different bonus games.
How to Play Crazy Vegas
Just select the number of lines you want to play, from 1-20, choose the amount to bet per line, from a nickel to fifty bucks, then hit "Spin".
Game Controls
Bet Per Line
Use the up and down arrows to adjust the amount you want to bet per line – from 5 cents to $50 per line.
Lines Selected
Use the up and down arrows to choose how many lines you want to play per spin.
Spin
You've probably figured this one out by now. But just in case, you hit the "Spin" button when you're ready to play after selecting your bet and the number of lines you want to play.
Autoplay
If you'd rather not hit Spin every time, you can use the "Autoplay" function. If you want to makes sure you see the big wins, you can set it to stop when you hit a big prize, the bonus game or the progressive jackpot.
Help
Any time you need help in the game just select the "Help" button. It will bring up details about winning combinations, complete game rules and bonus round information.
Symbols & Characters
Scatter symbols
Hit 3, 4 or 5 Crazy Vegas scatter symbols to win 5x, 20x or even 100x the original bet!
Wild Symbols
The Crazy Vegas symbols also substitute for any line win symbol.
Getting to the Bonus Rounds
Just like a good cocktail, bonus rounds are better as doubles. Crazy Vegas features two different games:
To get the free spin feature, just find three Free Spin Chips on reels 2, 3 and 4.
To get the Big Bonus Game, just find a Big Bonus symbol on reels 1 and 5.
Playing the Bonus Rounds
When you hit the free spin feature each Free Spin Chip will reveal a number. Add the number of the first two chips together to see how many free spins you receive and the 3rd chip will reveal the prize multiplier.
In the Big Bonus Game just hit the button to start the action. Both the outer and inner wheels will spin and they'll each stop on a number. Multiply the two numbers together to reveal the amount of your prize!
Additional Rules
All symbols pay left to right except scatter which pay any
Wins on different lines are combined
Scatter wins are added to line wins
Scatter wins are multiplied by total bet
Line wins are multiplied by bet per line
Highest win only on each line
Maximum win per paid spin is 50,000 times bet per line
Bonus games are played at the same # of lines and bet amount as the spin the triggered the Feature
Random Progressive Jackpot
You can hit the Random Progressive Jackpot at the conclusion of any spin, randomly and since it's progressive, the longer it goes before being won the larger it gets.
The story behind the game
Back in the golden age of Las Vegas it was a city known for shady dealings, ruthless but glamorous gangsters and a morality that leaned towards the free and easy. Things pretty much stayed that way until some bonehead decided to re-invent the city as a great place for families to visit. Luckily, that experiment fell flat and today Vegas is back to its freewheeling and wild ways. It's that exciting and risk-taking world that the game Crazy Vegas celebrates.
So hang on to your showgirl and take a walk on the wild side as you spin the reels and win big in the city of sin.
Glossary
Scatter Symbol: Symbols that pay no matter where they land.
Random Progressive Jackpot: A jackpot that is both awarded randomly, rather than when you get a specific symbol or symbols when you spin, and that increases in value until it's won.
Autoplay: Pre-setting your slot machine with a set number of automatic spins. This way you don't have to hit the "Spin" button each time you want to play.
Feature/Bonus game: This means a number of spins you get to play for free, but where you still get to keep anything you win.
OTHER GAMES YOU MIGHT LIKE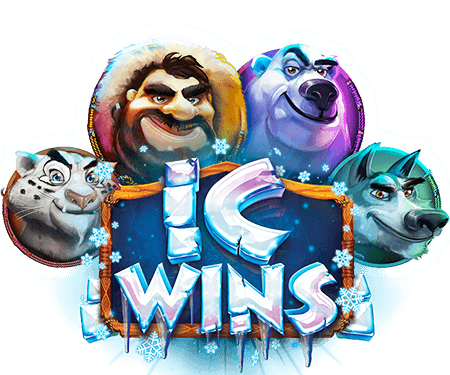 ic wins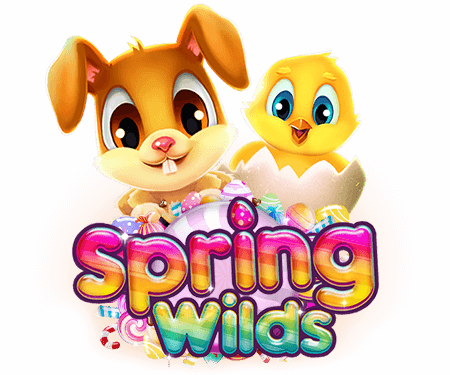 spring wilds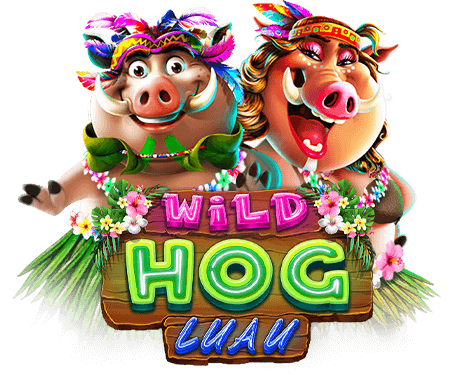 wild hog luau