300% match bonus

+ 50 free spins
Quick registration
in 45 seconds
Food Fight Guide
Everybody loves a food fight, especially when nobody has to clean up the mess. In this homage to mischievous mayhem you'll be flinging burgers, mash potatoes and tomatoes.Food Fight online slot will blow you away. And if you can put together all the parts of a cherry pie you'll get a chance to chuck it a cheerleader, or whoever you want, to win a huge payout!
So dig in to fun and start the battle now.
Quick Links
Activating the Bonus Round | Playing the Bonus Round | Game Story | Glossary
How to Play
Start by adding credits to the machine from your balance. Each credit is $1. To add them, just click on the chip denominations – $1, $5, $25 and $100 chips. You can add credits up to the full balance of your account.
Next, determine how many lines you want to play, from 1-9, and how many credits, from 1-5. You can choose by either hitting the "Bet One" button up to 5 times, or hitting the "Bet Max" button. If you choose "Bet Max" you'll bet 5 credits at 9 lines, and the machine will automatically spin.
Now that you've placed a wager and chosen the lines you want, just hit "Spin" to play!
How to Win
Food Fight pays out based on hitting combinations on the lines you're playing. Winning amounts depend on how many coins you play.
To see how much combinations pay, just hit the "Pay Table" button while you're in the game. You can also find the pay table by hitting the "Help" button.
Food Fight Bonuses
When you find all three Ice Cream Sundae symbols – Cone, Ice Cream and Topping – they combine to form an ice cream cone and award a scatter bonus!
When you find all three Cherry Pie symbols – Pie Shell, Pie Filling and Cherry – they combine to make a cherry pie and trigger a bonus game!
In the bonus game, just choose which target to hurl a pie at. If you hit them, you're awarded a bonus. You keep throwing until you miss, which ends the bonus game. Happy hucking!
Game Controls
Bet One
Bet one coin. You can press it up to 5 times to bet multiple coins.
Spin
Spin the reels and start the game.
Bet Max
Bet 5 coins at 9 lines, and spin automatically.
Lines
Displays the number of lines you've selected to play.
Bet
Displays the amount you've chosen to bet on each line.
Total Bet
Displays the total bet, which is your bet amount multiplied by the number of lines you're playing.
Cash Out
Cash out your credits and winnings.
Pay Table
Brings up a chart showing the payout for all winning combinations.
Winner Paid
Displays your winnings for the last spin.
Credits
Displays the number of credits available for play.
Coins Played
Displays the number of credits wagered on the spin.
The story behind the game
Food fights tend to happen wherever lots of young people and food congregate. College dorms, elementary school lunch rooms and Chuck E' Cheese are all popular locations. But there have been some notable food-fights that are much more than just an excuse to dump spaghetti on the head of that annoying kid that eliminated you in dodge-ball.
Every year, the town of Bunyol in Spain becomes home to the world's largest food fight. Tens of thousands of Spaniards and tourists hit the town square to hurl more than one hundred tons of tomatoes at each other. Nobody quite knows how the tradition started, but one theory suggests it all began when a few friends had a food fight in the town square and then returned to the scene with more friends the next year.
Another notable instance is from 2004, when the Taiwanese legislature made the mistake of discussing policy while enjoying lunch on the legislature floor. One thing led to another and before long the politicians were flinging rice, meat, vegetables and even hard-boiled eggs at each other.
With a storied history like this, it's no wonder that food fights have evolved to eventually become this excitingly messy slot machine.
Glossary
Pay Line: A line that shows where symbols have to land after the reels spin, to award prizes.
Bonus Game: At the conclusion of a spin you may hit the right combination of symbols to trigger a bonus game. This bonus game won't cost you, but you can win lots of cash.
OTHER GAMES YOU MIGHT LIKE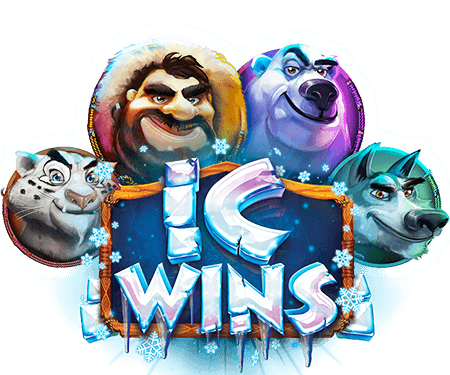 ic wins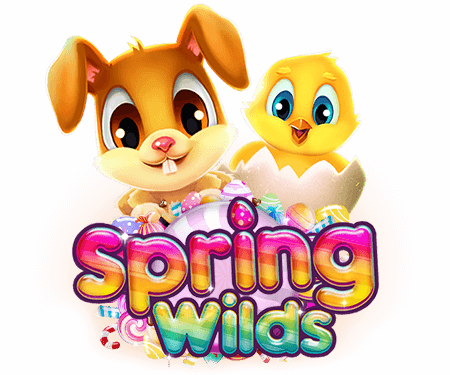 spring wilds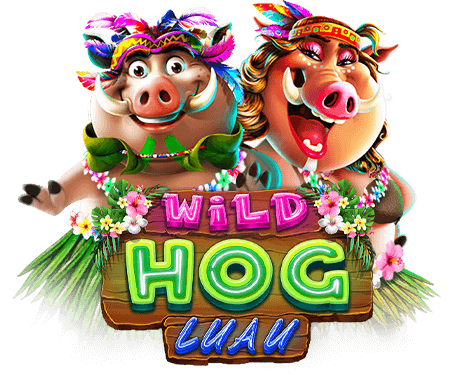 wild hog luau