300% match bonus

+ 50 free spins
Quick registration
in 45 seconds
Fruit Frenzy Guide
Win a whole lot more than a fruit basket in this frenzy of delicious edibles inside a slot machine. Hit big with wild Pineapples, a random progressive jackpot and a mouth-watering bonus round where you shoot a strawberry out of a cannon!
Featuring 25 lines of action, bets from 5 cents to $50 per line and a bonus round where you can win up to 25 free games with jumbo-sized prizing, Fruit Frenzy will be your new top-banana.
Quick Links
Symbols | Activating the Bonus Round | Playing the Bonus Round | Game Story | Glossary
How to Play Fruit Frenzy
Start the frenzy by choosing how many lines to play (from 1-25) and choosing a bet per line amount (from .05 to $50) then hit "Spin".
Game Controls
Bet
Use the up and down watermelon-arrows to adjust the amount you wish to bet per line – from 5 cents to $50 per line.
Lines
Use the up and down watermelon-arrows to choose how many lines you want to play per spin. And don't forget, the more lines you play, the better your chance of hitting the Daredevil Feature bonus.
Spin
Once you've selected your bet and the number of lines, just hit Spin to start the frenzy!
Autoplay
There are two plays to play this casino game – the hands-on method, or the sit-back-and-wait-for-the-Daredevil-Feature approach. If you prefer the latter, just hit "Autoplay". It will bring up a menu where you can select the number of spins, and whether you want the Autoplay feature to stop when you get a big win or hit the bonus round. You can even step away from your computer and go watch your favorite fruit-centric show on the cooking channel.
Help
While you're in the game just press "Help" at any time to see winning combinations, complete game rules and bonus round information.
Symbols & Characters


Scatter symbols
Both the Fruit Logo symbol and the Frenzy logo are scatter symbols. Get two or more of either anywhere on any reel and you win. All scatter wins are multiplied by the triggering bet – so the higher the amount of your bet, the bigger your scatter wins will be.
Fruit Logo: You'll know it when you see it. It's a big logo that says "Fruit"…and if you see it twice or more on the same spin, you've won.
Frenzy Logo: Also easily spotted, this is a big logo that says "Frenzy". And like its partner the "Fruit" logo, it means a win for you if you get 2 or more on the same spin.

Wild symbols
Pineapple: He's wild, he's crazy and he's…Wild. The pineapple substitute for any symbols except "Fruit" and "Frenzy" logos.
Getting to the Bonus Round
To trigger the bonus round, hit 5 of a kind on any line you're playing. This means that the more lines you play, the more likely you are to enter the game feature.
Playing the Bonus Round – The Daredevil Feature
Here's your chance to shoot the Daredevil Strawberry through a rockmelon target.
In each round, you get 3 shots at the target. The more hits you get, the more bonus games you win, up to 25 free spins! But don't worry, even if you miss all 3 shots, you still win some free games
And just to make it even sweeter, line prizes are doubled during free games and scatter prizes are tripled
Free games are played at 25 lines, and at the same bet amount as the game on which you won the bonus round.
The feature can be retriggered during bonus spins.
Additional Rules
All symbols play left to right except scattered "Fruit" and "Frenzy" logos, which pay Any.
Wins on different lines are added.
Scatter wins are added to line wins.
Scatter wins are multiplied by total bet.
Line wins are multiplied by bet per line.
Highest win only on each line.
Maximum win per paid spin is 40,000 times bet per line
Random Progressive Jackpot
Fruit Frenzy has a Random Progressive Jackpot. As the name implies, the jackpot is triggered randomly so you could hit it at any time, with any reel combination. And, also like the name implies, the jackpot gets higher and higher the longer you play.
The story behind the game
Most Pineapples are quite happy to live a modest life. They're quite content to be sliced up and served in Pina Coladas, or enjoyed with roast pig. But once upon a time, a certain Pineapple decided he needed more out of life. So as a young man, he ran off to join the circus. For years, his job was to clean up the droppings left behind by the other fruits. But one day he teamed up with a young Daredevil Strawberry to make up a circus act….shooting the Strawberry out of a cannon. Soon after the show's wildly successful debut, the Pineapple accepted an offer from a Las Vegas casino owner to immortalize them in a slot machine…and Fruit Frenzy was born.
Glossary
Scatter Symbol: Symbols that win you money no matter where they land. Just get 2 or more on any spin to win.
Daredevil Feature: This is the bonus game, where men are men and strawberries are nervous. Win up to 25 free games with doubled and tripled line prizes.
Random Progressive Jackpot: A jackpot that is both awarded randomly, rather than when you get a specific symbol or symbols when you spin, and that increases in value until it's won.
Autoplay: Pre-setting your slot machine with a set number of automatic spins. This way you don't have to hit the "Spin" button each time you want to play.
OTHER GAMES YOU MIGHT LIKE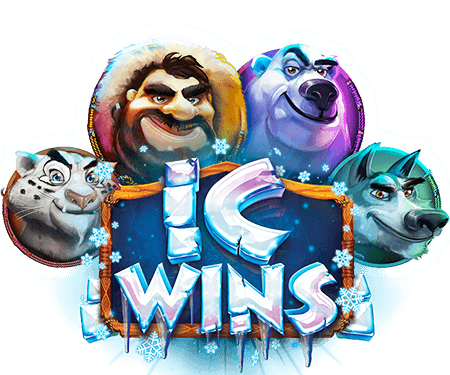 ic wins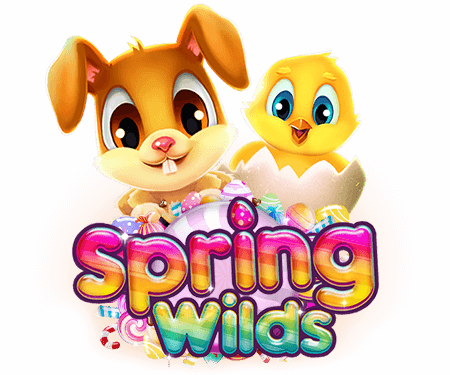 spring wilds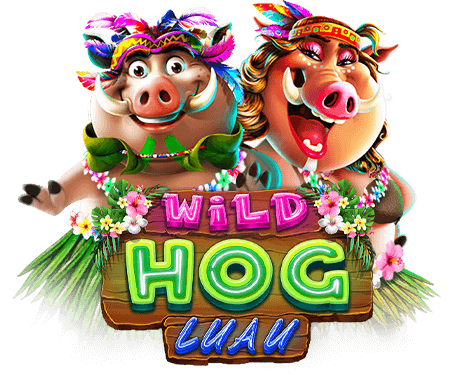 wild hog luau