300% match bonus

+ 50 free spins
Quick registration
in 45 seconds
Golden Retriever Guide
The average golden retriever is loyal, content and capable of working hard. Well, this particular mutt is anything but average. He lives in a deluxe dog house, wears a collar spangled with diamonds and chews on a bone worth more than a Madonna divorce settlement. No wonder that lady dog down the way has been sniffing around.
Play Golden Retriever and taste the life of canine leisure and luxury, with 20 lines of action, bets from 5 cents to $5 per line and a nice surprise buried in the backyard. This is definitely an online slot you don't wanna miss.
How to Play Golden Retriever
Just select the number of lines you want to play, from 1-20, choose the amount to bet per line, from a nickel to five bucks, then hit "Spin".
Game Controls
Bet Per Line
Use the up and down arrows to adjust the amount you want to bet per line – from 5 cents to $5 per line. And don't forget the more you bet, the more gold you can retrieve. Get it? Gold…retrieve…golden retriever…
Lines Selected
Use the up and down arrows to choose how many lines you want to play per spin.
Spin
Hit the "Spin" button when you're ready to play, after selecting your bet and the number of lines you want to play.
Autoplay
If you're the kind of canine that prefers lazing to chasing after ducks in the pond, you can use the "Autoplay" function. Just pre-set it for the numbers of automatic spins you want to play, then find a nice spot to curl up in front of the fire.
Help
Any time you need help in the game, just select the "Help" button. It will bring up details about winning combinations, complete game rules and bonus round information.
Symbols & Characters
Scatter symbols
Bones are scatter symbols. Just hit 3 or more to win.
Wild Symbols
Golden Retrievers are wild, and substitute for all other symbols except scatters. They only appear on reels 2, 3 and 4.
All prizes are doubled when one or more wild symbols appear in a winning line combination.
Getting to the Bonus Round
Just find 3 or more scattered Bones anywhere to trigger the bonus round.
Playing the Bonus Round
You'll receive 10 free spins. All prizes won during your free spins are added to a prize pool. After the 10 spins, the golden retriever will appear and dig up a prize multiplier – 2x, 3x, 4x, 5x, 10x or 20x the total amount in the prize pool!
Additional Rules
All symbols pay left to right except scattered Bones, which pay any
Wins on different lines are combined
Scatter wins are added to line wins
Scatter wins are multiplied by total bet
Line wins are multiplied by bet per line
Highest win only on each line
Maximum win per paid spin is 40,000 times bet per line
Bonus games are played at the same # of lines and bet amount as the spin the triggered the Feature
Random Progressive Jackpot
This golden retriever has so much loot he's just giving it away. So this game features a jackpot you can win randomly, at the conclusion of any spin. And it's progressive, so the longer it goes before being won, the larger it gets.
The story behind the game
Golden retrievers are loyal, friendly and eager to please. They have a long and storied history for their use as gun dogs, guide dogs and loyal companions. However, historical accounts are unclear as to whether or not there has ever actually been a golden retriever who was so rich he chewed on a diamond bone, like the one in this game. Recent reports have indicated that two retrievers, Luke and Layla, from Chicago Illinois, may have served as the inspiration for the plucky mutt in this game. As pets of the stupidly rich Oprah Winfrey, Luke and Layla are reported to own their own home in the Hamptons, make exclusive use of a private jet and have a dedicated group of 15 human workers to look after them whenever their poo needs scooping.
If you'd like to let the dog out, just sit and beg and maybe someone will let you play Golden Retriever.
Glossary
Scatter Symbol: Symbols that pay no matter where they land.
Random Progressive Jackpot: A jackpot that is both awarded randomly, rather than when you get a specific symbol or symbols when you spin, and that increases in value until it's won.
Autoplay: Pre-setting your slot machine with a set number of automatic spins. This way you don't have to hit the "Spin" button each time you want to play.
Feature/Bonus game: This means a number of spins you get to play for free, but where you still get to keep anything you win.
OTHER GAMES YOU MIGHT LIKE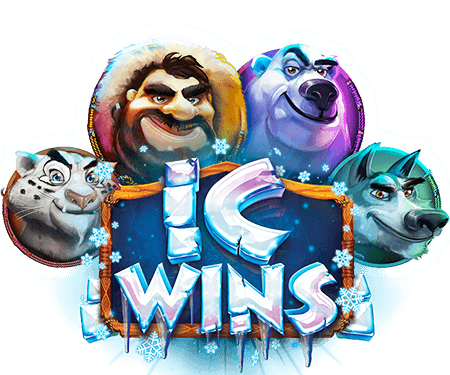 ic wins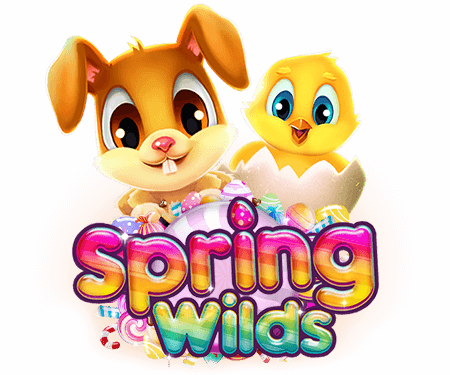 spring wilds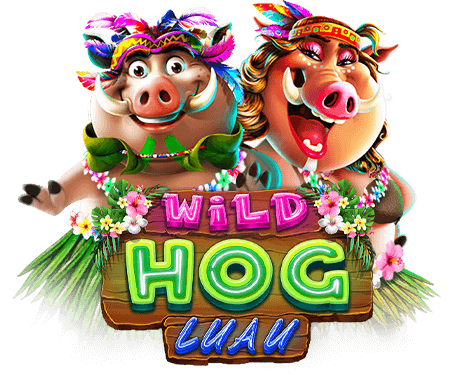 wild hog luau