300% match bonus

+ 50 free spins
Quick registration
in 45 seconds
Jazz Time Guide
Bust out the martini and your jazz hands and get ready to hit the stage. It's all jazz, all the time in this tuneful and exciting visit to a funky little club where the music is groovy and the prizes are huge. You could hit the bonus round where you'll win big if you can pick an instrument you can play just right. You might even nail a huge progressive jackpot that will keep you in martinis for a very long time.
Quick Links
Symbols |
Activating the Bonus Round |
Playing the Bonus Round |
Game Story |
Glossary
How to Play Jazz Time
Start by adding credits to the machine from your balance. Each credit is $1. To add them, just click on the chip denominations – $1, $5, $25 and $100 chips. You can add credits up to the full balance of your account.
Next, determine how many lines you want to play, from 1-9, and how many credits, from 1-5. You can choose by either hitting the "Bet One" button up to 5 times, or hitting the "Bet Max" button. If you choose "Bet Max" you'll bet 5 credits at 9 lines, and the machine will automatically spin.
Now that you've placed a wager and chosen the lines you want, just hit "Spin" to get that band to hit it.
How to Win
Jazz Time online slot pays out based on hitting combinations on the lines you're playing. Winning amounts depend on how many coins you play.
To see how much combinations pay, just hit the "Pay Table" button while you're in the game. You can also find the pay table by hitting the "Help" button.
Jazz Time Bonuses
When you find all three Drum Set symbols – Drumsticks, Snare and Hi-hat – they combine them to make a drums set and award a scatter bonus!
When you find three Grand Pianos, they trigger the Jazz Time Bonus Round.
In the bonus round, just choose the instrument you want to play. If it plays in harmony with the bass line riff, you win! If the instrument plays out of tune, the bonus round is over and your friends in the crowd will probably laugh at you.
Progressive Jackpot
Jazz Time may offer a Progressive Jackpot. To win, hit 5 microphones on a payline, while playing 9 lines at the maximum bet amount. The amount of the jackpot is displayed on the screen and increases the longer it goes without being won.
Game Controls
Bet One
Bet one coin. You can press it up to 5 times to bet multiple coins.
Spin
Spin the reels and start the game.
Bet Max
Bet 5 coins at 9 lines, and spin automatically.
Lines
Displays the number of lines you've selected to play.
Bet
Displays the amount you've chosen to bet on each line.
Total Bet
Displays the total bet, which is your bet amount multiplied by the number of lines you're playing.
Cash Out
Cash out your credits and winnings.
Pay Table
Brings up a chart showing the payout for all winning combinations.
Winner Paid
Displays your winnings for the last spin.
Credits
Displays the number of credits available for play.
Coins Played
Displays the number of credits wagered on the spin.
The story behind the game
You ever wonder what this whole jazz thing is really all about? Well, Louie Armstrong said it best: "If you gotta ask, you'll never know."
Well, Louie was a heck of a trumpet player, but that answer isn't too helpful. So for those who gotta ask, here's a very brief description of jazz: It's a form of music that evolved from a fusion of traditional European and African rhythmic styles. It is often considered a descendant of Ragtime, and many say it gave rise to Swing, funk and, ultimately Rock. It can be said to have started in New Orleans around the beginning of the 20th Century, but has morphed and evolved over the decades so that it now encompasses dozens of related music genres.
You might ask, what does all that have to do with making money playing slots? Well, just play Jazz Time and you'll quickly see how many different ways you can improvise your way into a whole lot of cash.
Glossary
Pay Line: A line that shows where symbols have to land after the reels spin, to award prizes.
Bonus Game: At the conclusion of a spin you may hit the right combination of symbols to trigger a bonus game. This bonus game won't cost you, but you can win lots of cash.
OTHER GAMES YOU MIGHT LIKE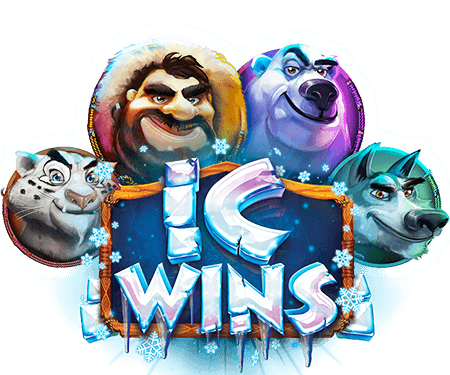 ic wins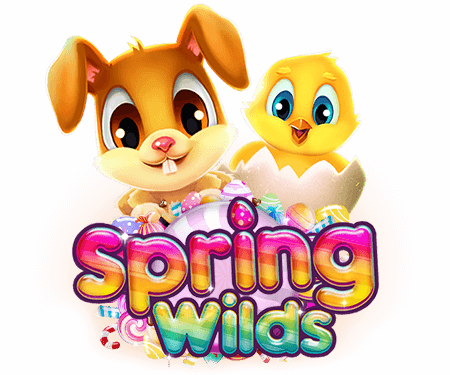 spring wilds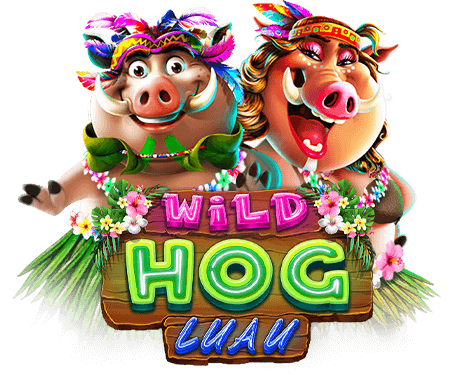 wild hog luau