300% match bonus

+ 50 free spins
Quick registration
in 45 seconds
Paradise Dreams Guide
Everybody's looking for a way to while away some time on a South Pacific island, and now here's your chance. Not only is it beautiful, it's also pretty remote. In fact, there's not much there – some fish, some flowers, a coconut or two. And of course a beautiful Girl who you might get lucky with. No, we don't mean that in a dirty way, but if you can spot the Girl, she'll double the money of any winning combination.
Win with 20 lines of action, bets from 5 cents to $50 per line and two separate bonus games that will keep you guessing, and winning.
Quick Links
Symbols |
Activating the Bonus Round |
Playing the Bonus Round |
Game Story |
Glossary
How to Play Paradise Dreams
Lie back and dream of paradise by choosing how many lines to play (from 1-20) and selecting a bet per line amount (from .05 to $50) then hitting "Spin".
Game Controls
Bet
Use the up and down arrows to adjust the amount you wish to bet per line – from 5 cents to $50 per line. Don't forget that when you hit the bonus feature, the more you're betting, the more you'll win!
Lines
Use the up and down arrows to choose how many lines you want to play per spin. The more lines you play, the more the closer those dreams are to coming true.
Spin
Once you've selected your bet and the number of lines, just hit Spin.
Autoplay
There are two ways to play this slot game. You can hit "Spin" every time yourself. Of you can sit down with a nice pina colada and let "Autoplay" do the work for you. If that sounds good, just hit "Autoplay". It will bring up a menu where you can select the number of spins, and whether you want it to stop when you get a big win or hit the bonus round.
Help
Just hit "Help" at any time to see winning combinations, complete game rules and bonus round information.
Symbols & Characters

Scatter symbols
Islands are the scatter symbol in Paradise Dreams. Get 2 or more anywhere on any reel to win cash. Get 3 or more to win one of the two bonus rounds!

Wild symbols
That beautiful Girl you heard about? She's Wild and can substitute for all other symbols except scattered Islands. Even better, any prize amount is doubled when one or more Girls substitute in a winning combination!
She appears only on reels 1, 3 and 5.
Getting to the Bonus Rounds
To trigger one of the two bonus rounds, find three or more scattered Islands. You'll be awarded either the Paradise Pick Feature or the Free Games Feature, randomly.
Playing the Free Games Feature
If you're awarded the Free Games Feature, you get 10 free spins. During the free games, any Butterfly symbol that appears awards a prize of 2, 3, 4, 5 or 10 times the original bet.
During the free games all prizes are doubled, except the Butterfly bonus.
If you find 3 or more scattered Islands during the free games, you receive an additional 10 free games.
Playing the Paradise Pick Feature
If you're awarded the Paradise Pick Feature, you'll see a garden of flowers. Pick 5 of them, to reveal a prize under each. Prizes are multipliers for the original bet, and you could win: 1x, 2x, 3x, 5x, 10x, 20x, 50x, 100x, 250x or 1,000x!
If the Butterfly appears while you're picking, you'll receive 5 additional picks.
Additional Rules
All symbols play left to right except scattered Islands, which pay any
Wins on different lines are added
Scatter wins are added to line wins
Scatter wins are multiplied by total bet
Line wins are multiplied by bet per line
Highest win only on each line
Maximum win per paid spin is 40,000 times bet per line
Bonus games are played at the same # of lines and bet amount as the spin that triggered the Feature
Random Progressive Jackpot
You might live the dream any time you play this casino game. With a Random, Progressive Jackpot, you could win on any spin, randomly. And the jackpot is Progressive, so it just keeps building and building until it's won.
The story behind the game
Some people believe that what we dream about reveals something about our hopes and fears. If you dream about flying, for example, it could mean you're feeling free and harmonious. On the other hand, the appearance of a balloon could mean you're worried about being unlucky in love. And you don't even want to know what it means when you have nightmares about raisins. Seriously. Look it up.
But what if a vision of a tropical paradise filled with natural beauty and sun-drenched beaches comes to you while you slumber? Well, that probably means you've been playing Paradise Dreams. So do yourself a favor and start playing, and dreaming, now.
Glossary
Scatter Symbol: Symbols that win you free games no matter where they land. Just get 3 or more on any spin to win.
Random Progressive Jackpot: A jackpot that is both awarded randomly, rather than when you get a specific symbol or symbols when you spin, and that increases in value until it's won.
Autoplay: Pre-setting your slot machine with a set number of automatic spins. This way you don't have to hit the "Spin" button each time you want to play.
Feature/Bonus game: This means a number of spins you get to play for free, but where you still get to keep anything you win.
OTHER GAMES YOU MIGHT LIKE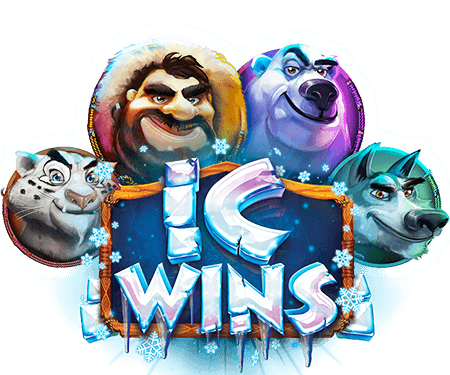 ic wins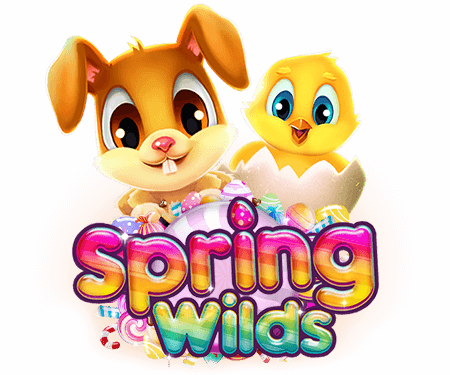 spring wilds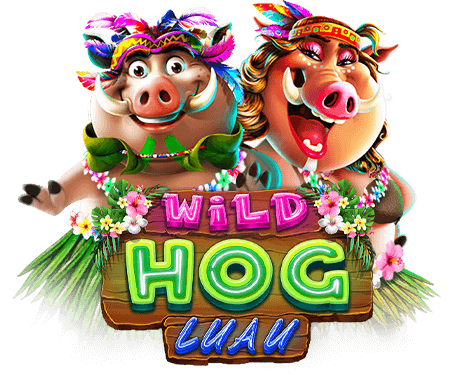 wild hog luau