300% match bonus

+ 50 free spins
Quick registration
in 45 seconds
Penguin Power Guide
Take a chilly trip to the wilds of Antarctica with Penguin Power. Survive the snow and ice and you'll win big with this online casino game that features one of the most action-packed bonus features around.
Win cool cash with 20 lines of action, bets from 5 cents to $50 per line and a bonus round where you'll slide baby penguins around the ice on your way to massive winnings.
Quick Links
Symbols |
Activating the Bonus Round |
Playing the Bonus Round |
Game Story |
Glossary
How to Play Penguin Power
Tap into the penguin power by choosing how many lines to play (from 1-20) and choosing a bet per line amount (from .05 to $50) then hit "Spin".
Game Controls
Bet
Use the up and down arrows to adjust the amount you wish to bet per line – from 5 cents to $50 per line. Keep in mind that when those penguins start sliding around to show you've hit the bonus feature, the more you're betting, the more you win.
Lines
Use the up and down arrows to choose how many lines you want to play per spin. The more lines you play, the more you can win!
Spin
Once you've selected your bet and the number of lines, just hit Spin then keep your eyes out for penguins.
Autoplay
There are two ways to play this online slot game – the hands-on method, or the sit-back-and-wait-for-the-sliding penguins approach. If you'd prefer the hands-off approach, just hit "Autoplay". It will bring up a menu where you can select the number of spins, and whether you want the Autoplay feature to stop when you get a big win or hit the bonus round.
Help
While you're in the game just press "Help" at any time to see winning combinations, complete game rules, bonus round information and recipes for delicious fishhead stew and other penguin delicacies. (Okay, you might not actually find any recipes there.)
Symbols & Characters

Scatter symbols
The Igloo is the scatter symbol in Penguin Power. Get three or more anywhere on any reel to win free games, or win money by finding 2 or more anywhere, on any spin.

Wild symbols
Baby Penguins: He's Wild, so he can substitute for any symbol except scattered Igloos. Even better, any prize amount is doubled when one or more Baby Penguins substitute in a winning combination! The Baby Penguins only appear on reels 2, 3 and 4.
Getting to the Bonus Round
To trigger the bonus round, find 3 Igloos anywhere, on any spin.
Playing the Penguin Slide Bonus Round
Hitting the bonus round awards from 5-25 free games. During the Penguin Slide Feature, if you find a Baby Penguin on the same horizontal level as an Igloo on reels 1 and/or 5, you win again. The Baby Penguin will slide to the Igloo and reveal bonuses of extra free games or cash equal to 5-100 times your bet amount!
Oh, and there are extra Igloos and Baby Penguins added to the reels during the free games, so you'll win even more!
Additional Rules
All symbols play left to right except scattered Igloos, which pay any
Wins on different lines are added
Scatter wins are added to line wins
Scatter wins are multiplied by total bet
Line wins are multiplied by bet per line
Highest win only on each line
Maximum win per paid spin is 40,000 times bet per line
The bonus Feature can't be re-triggered
Bonus games are played at the same # of lines and bet amount as the spin the triggered the Feature
Random Progressive Jackpot
Penguin Power has a Random Progressive Jackpot. It's triggered randomly so you could hit it at any time, with any reel combination. And, also like the name implies, the jackpot gets higher and higher the longer you play.
The story behind the game
People have always loved penguins. Whether because of their dapper dress, the fact they mate for life, or their plucky unwillingness to admit they just can't fly, we all love them. But, up until now, what have penguins really done for us? Sure they're cute, but most people agree it's time they start pulling their weight from an economic perspective. Now, with Penguin Power, the flightless sea-fowl can finally start making you some money. So sit down and get ready to make some money with the help of some lovable baby penguins.
Glossary
Scatter Symbol: Symbols that win you free games no matter where they land. Just get 3 or more on any spin to win.
Random Progressive Jackpot: A jackpot that is both awarded randomly, rather than when you get a specific symbol or symbols when you spin, and that increases in value until it's won.
Autoplay: Pre-setting your slot machine with a set number of automatic spins. This way you don't have to hit the "Spin" button each time you want to play.
Feature/Bonus game: This means a number of spins you get to play for free, but where you still get to keep anything you win.
OTHER GAMES YOU MIGHT LIKE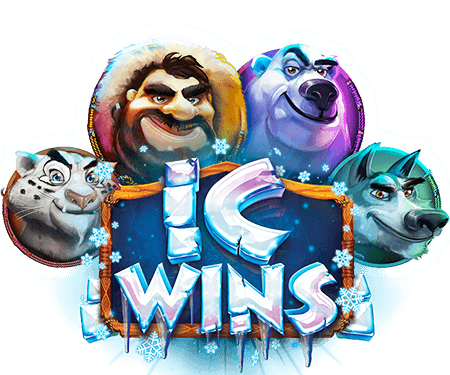 ic wins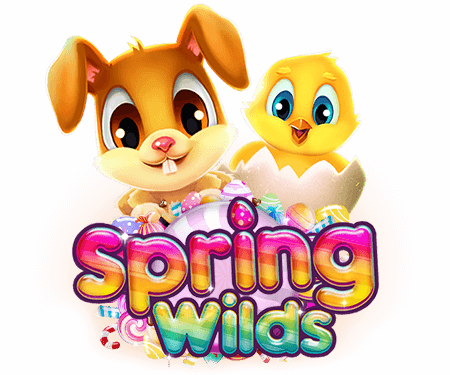 spring wilds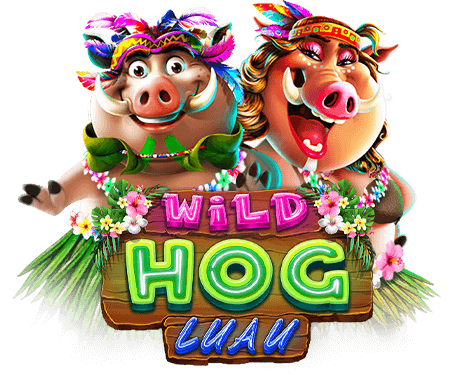 wild hog luau