300% match bonus

+ 50 free spins
Quick registration
in 45 seconds
Sevens and Stripes Guide
No matter what your favorite color is, you'll love Sevens and Stripes classic online slot machines. Red? White? Blue? It's got you covered. And this is definitely the game for you if your favorite color is green. With all the usual 3 slot action plus a progressive jackpot to keep things exciting, this casino game could have you rolling around in money while you sing a few bars of Star Spangled Banner.
Quick Links
How to Play Sevens and Stripes
Get things started by adding credits to the machine from your existing balance. It's just like a slot machine down at the casino, where each credit is $1. Just click on the chip denominations (you'll see $5, $25 and $100 chips) to add multiple credits, or click on the coin slot on the machine for single credits. You can add credits up to the full balance of your account.
Next, select how many credits you want to bet, from 1-3. You can choose by either hitting the "Bet One" button up to 3 times, or hitting the "Bet Max" button. If you choose "Bet Max" you'll bet 3 credits, and the machine will automatically spin without you hitting the "Spin Reel" button.
Now that you've placed a wager, just hit "Spin Reel" to play!
How to Win
Sevens and Stripes pays on a single line, marked "Payline" on the machine. Winnings depend on how many coins you play, and the Progressive Jackpot can only be won if you bet 3 coins.
The Pay Table shows winnings for every combination, at each of the 3 coin wager levels. The Pay Table is also displayed within the game so you'll always know how much you can win.
Progressive Jackpot
Sevens and Stripes is all about finding prosperity, and what better way than by winning a massive progressive jackpot. Just hit a red 7, a blue 7 and a white 7 on the Payline while playing 3 credits and you win! The jackpot total is progressive and you can see it displayed above the reels.
Game Controls
Bet One
Bet one coin. To bet 2 or even three coins, you can press this button additional times.
Spin Reel
Spin the reels and start the game.
Play 3 Credits
Bet the maximum amount of coins (3).
Cash Out
Cash out your credits and winnings.
Winner Paid
Displays your winnings for the last spin.
Credit Window
Displays the number of credits available for play.
Coins Played
Displays the number of credits wagered on the spin.
Help
Pulls up a screen with detailed instructions for the game.
The story behind the game
This game is a classic homage to the red, white and blue of Old Glory. Which might lead the curious to wonder exactly how red, white and blue came to be the colors found on the U.S. flag.
The short answer is, nobody knows for sure. There is no single accepted explanation for why it's those particular colors and not magenta, chartreuse and teal, for example.
There is one famous proclamation that tradition states was spoken by none other than George Washington. "We take the stars from Heaven, the red from our mother country, separating it by white stripes, thus showing that we have separated from her, and the white stripes shall go down to posterity representing Liberty.
That doesn't quite explain the blue, but two out of three ain't bad. There is one other problem with that quotation too – nobody is positive Washington even said it. But it's a great quote and at least makes a clear case that the U.S. didn't just steal the idea of red and white from their neighbor to the north.
None of this matters one bit to playing Sevens and Stripes of course. All you need to need to know to enjoy a spin or two is what a 7 looks like and where you want to go on holiday if you happen to get lucky.
Glossary
Pay Line: A line that shows where symbols have to land after the reels spin, to award prizes.
Progressive Jackpot: A jackpot that gets larger and larger the longer it goes without being won.
OTHER GAMES YOU MIGHT LIKE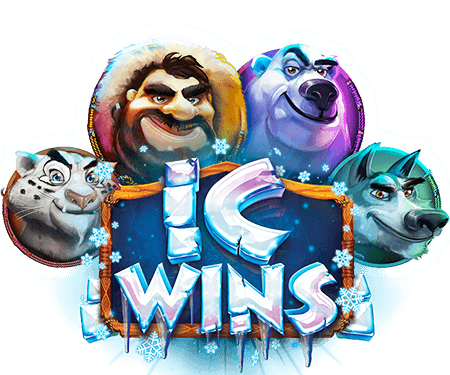 ic wins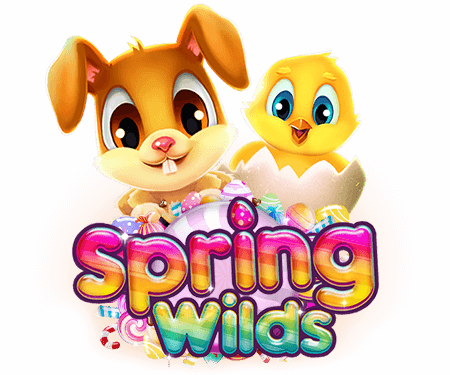 spring wilds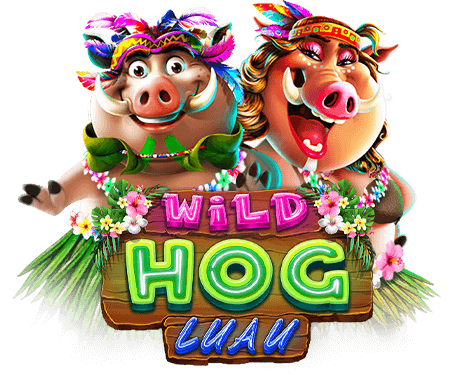 wild hog luau